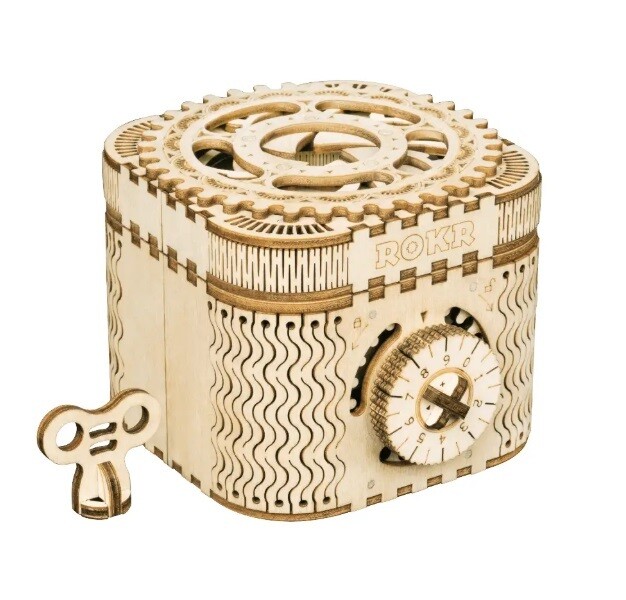 Wood Treasure Box with Lock
SKU 400000007588
Product Details
An elegant carved treasure box; created from 3-D printing wood parts. Have a quiet, meditative time assembling or build it together with a friend or child.
Set a three-digit number as your pass code. Box opens with wooden key (shown here). There are 810 sets of codes to choose from in the manual.
The kit consists of 123 pieces, with approximately 3-4 hours of craft time. You can assemble them together without glue (using the pre cut 'pins and tails'). High-tech, laser-cutting makes precise and smooth edges, so parts fit well and are easy to assemble. They are made of natural plywood without any added toxins (safe and eco-friendly).
Recommended for ages 14+.
123 total pieces, assembled size measures 100 x 124 x 85 mm (please use your brain to convert into inches)
Please assemble gingerly and patiently in order not to break pieces. They are not fragile, but they can be broken. This is a thinking exercise that results in a curious, elegant wood box you can both lock and use.
BoP price is $5 less than manufacturer's price on website.
Pick up from store only.
Save this product for later