Minnie Griswold's Home Thirty Years On, Photograper: Neil Rappaport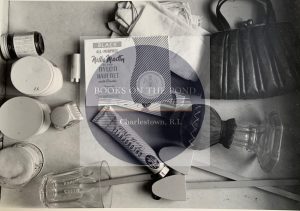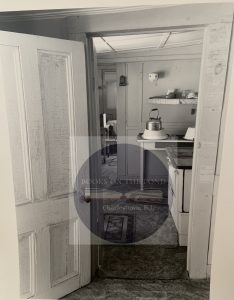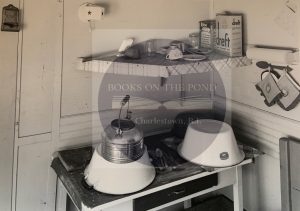 Why are these photographs worth studying?
The story behind Neil Rappaport's photographs of Minne Griswold's house gives them their meaning.  Minnie's sons, Charles and Paul, locked up their family home in Pawlet, Vermont after their mother's death in 195X. She had raised them on her own after their father died in a printing accident in the 1900s when they were only aged X. What kind of person engendered grief so powerful it made those mourning incapable of sorting through belongings and letting go?
Through photographer Neil Rappaport's lens, we are invited through this series of nineteen interiors to study a time capsule of family life in rural Vermont.  Charles invited Rappaport, then a Professor of Photography at nearby Bennington College, to take pictures of the undisturbed tomb thirty years after the home had been shuttered to grief. The Griswold's were an original family to 1800s Pawlet, having settled via Massachusetts. Minnie's ancestor's, descendants of John Adams, founded a dairy farm and then its members, during the turn of the century, embraced the Industrial Age by going into the printing business. This house, therefore, contains the objects from these previous families, least of all, photographs of them. What else?
When we study these pictures, it is quite impossible not to wonder what kinds of values this family may have had. I do not look for clues of race, gender or class struggles. I see instead a home that reveals itself as a sanctuary, where day to day living must have been about domestic rituals that give life meaning and form. Here was a woman left on her own to not only earn a living, but also to raise her sons and keep a household in a rugged and often difficult climate.
What was important to Minnie, Charles and Paul is revealed in the objects left locked up; for all of us to see. Not only the objects themselves, but the way in which they were left.