About the Art Part of BoP's Art & Writing Center
Gallery Statement, November, 2021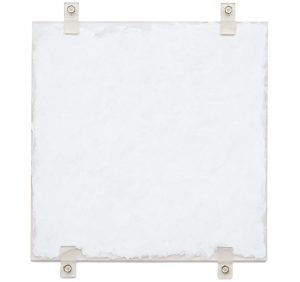 BoP's "Reading Room" Gallery is inside of a wooden post and beam classical New England red barn.
What is our criteria for selecting shows and representing artists? This summer we found the Bread and Puppet Theater Manifesto (Vermont) and found it suitable. While it doesn't bear repeating here (and for copyright reasons), we wish for art -most of all - to be accessible.
This is a great word for BoP's Reading Room Gallery. For more information on what this means, please visit. Hours are the same as the book and home + hobby stores.
Currently On View December 2021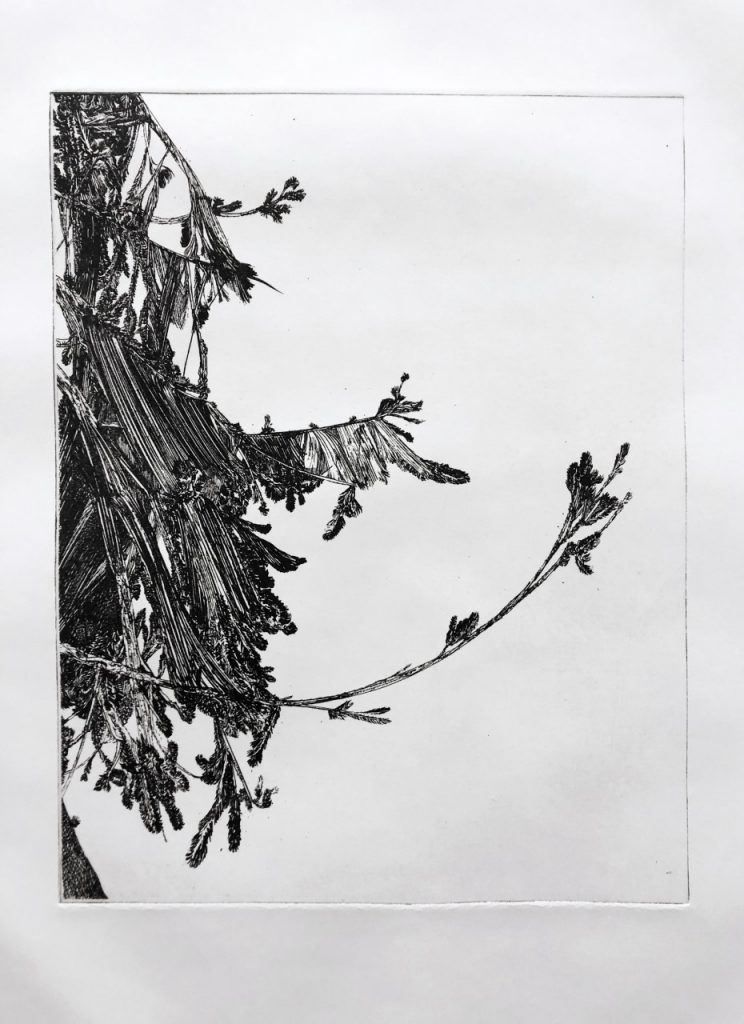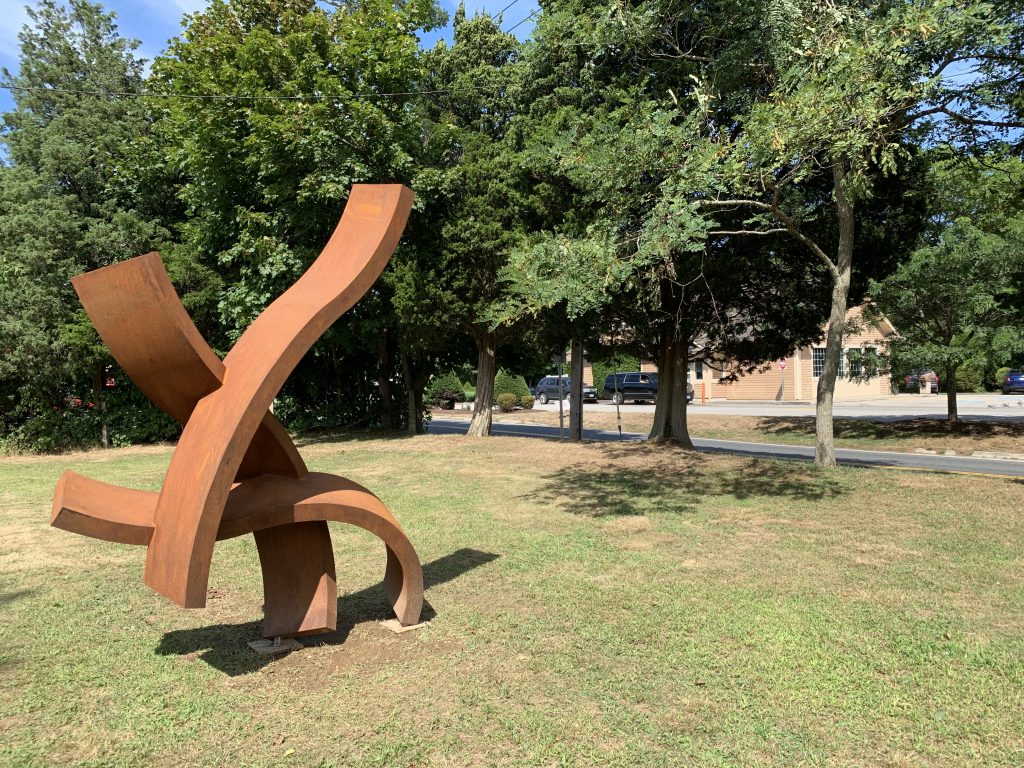 Brooks' 5: BROOKS, ECKL, RANDALL, RODRIGUEZ, WESTERMEIER, VECCHIO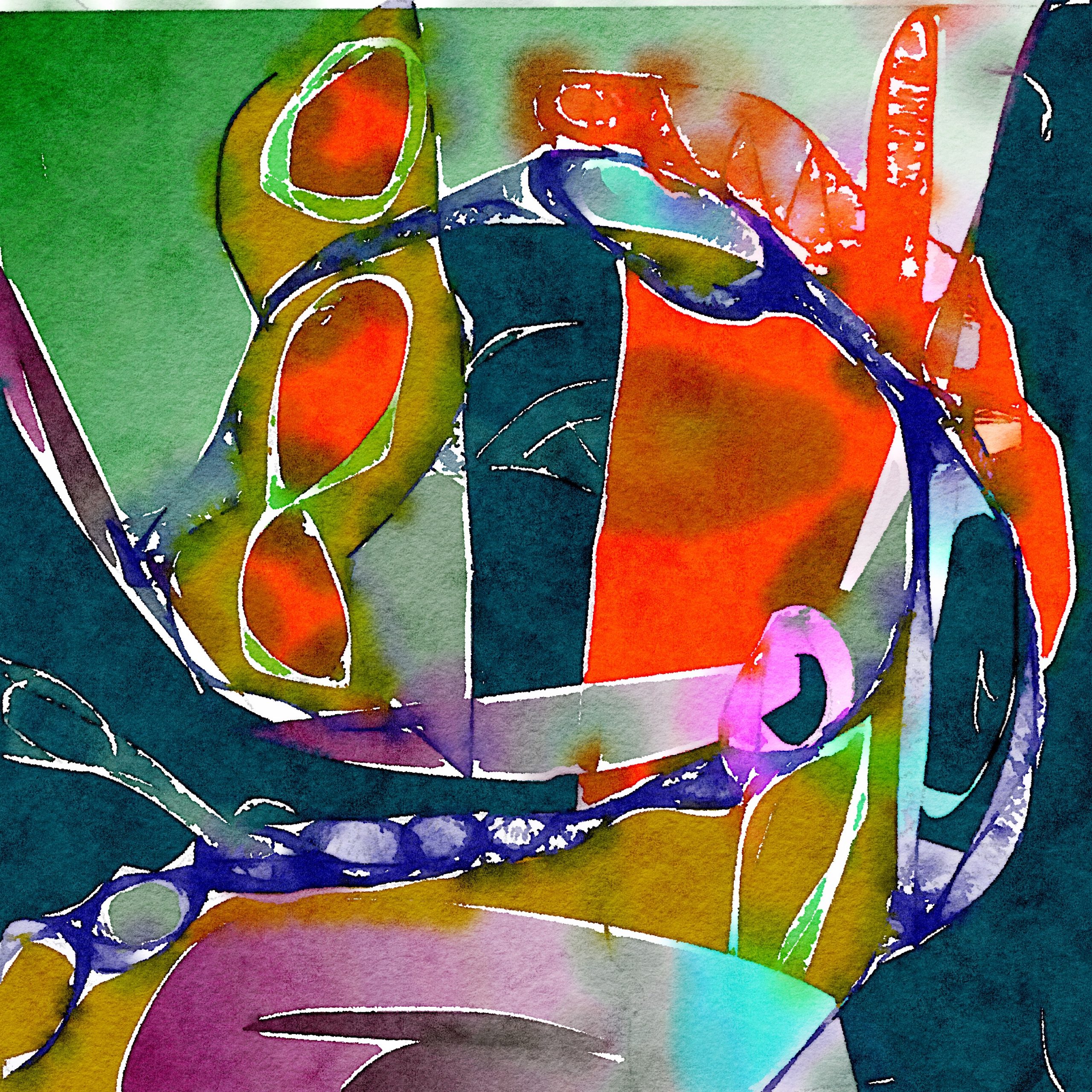 August 7, 2021. New York City is an important part of the art world and international artists drive its cultural scene.  This selected group of artists on view at BoP Gallery from August 7 through October 15 showcase New York individuals joined for decades by the desire to create drawings, paintings, sculpture, etchings, photographs and illustrations.
Brooks' Five harnesses a common strategy used in experimental fine art. They work serially and repetitively over a period of time, combining materials and using both traditional and up-to-the-minute techniques from their chosen disciplines. Often their processes become apparent. In this exhibit, the viewer can witness them evolve.
By traveling in a group to Rhode Island, Brooks' Five speaks to the heart of the larger art world. Their ongoing friendships and artwork demonstrate a unique and enduring collaboration that also sparks the fire of competition.
On view through October 15.
A catalogue has been printed for the occasion of this exhibition and is available for sale, $25.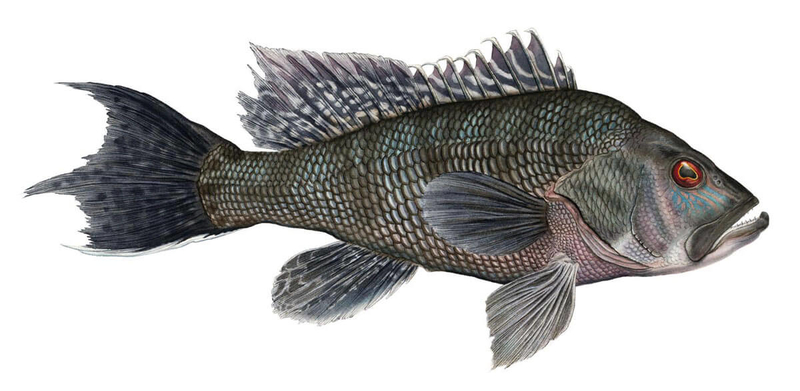 JEROME TAYLOR OLSON, "Magical Creatures," Sculpture Garden through October 15
Jerome, born in Wakefield, Rhode Island, has been working in oak woods all his life. These humorful and wonderfully shaped creatures made of hard woods and/or pine, are for sale between $600-1200. Clients may also commission his work. Five animal figures from his animal kingdom - narwhal, seal, female totem, bull dog, snapping turtle - made a wonderful treasure hunt for children this past summer.
Sophie Scholl and the White Rose German Resistance in Munich (1942-43)
May, 2021. BoP Gallery presented its inaugural exhibit in celebration of Sophie Scholl's 100 Birthday. The Scholl siblings were organizing members of a student resistance movement who galvanized, wrote and distributed five editions of leaflets protesting against the Third Reich. With permission from the White Rose Foundation at the University of Munich, visitors experienced nine black and white photographs dating from 1930s and 40s (measuring 24 x 36") of these noble and brave historical figures. A take home brochure explaining each photograph and its context is available upon request. These photographs are copyrighted and protected images.  For more information, click here.
ELIZABETH ECKEL's Raj by the Sea
On view from June 5 - 30, 2021, these whimsical and gorgeous juxtapositions of Indian wood block patterns with stamps of flounder and piper provers from our shore were printed on 20 x 30" hand rolled Nepalese Loki paper. Framed with reclaimed grey wood from Oklahoma barns, BoP Gallery's "Raj by the Sea" show sold out.
We look forward to showing Elizabeth Eckel's second series of Raj by the Sea in September, 2022.  Elizabeth currently resides in India where she teaches English and works on wood print block printing in the country of this art form's origin.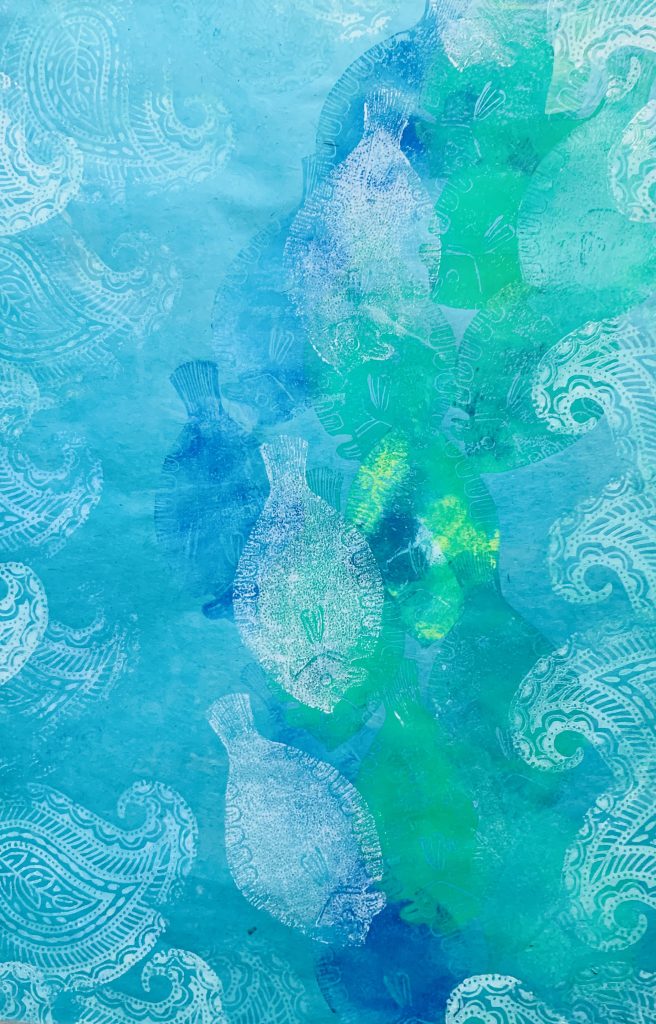 Elizabeth Eckel, a Westerly native, was educated at Pine Point School in Stonington, CT. She received her Bachelors of Art in Art History at Boston University and Masters in International Education from George Mason in Washington, D.C.. After serving in West Africa in the Peace Corps, Elizabeth lived and worked in African countries and India as a teacher and administrator. During one of her travel stays, Elizabeth discovered the ancient wood block printing traditions in the desert climate of Rajasthan, India.