Reading Room Art Gallery
showing Contemporary American East Coast Painters.
CHRIS OSBORNE: OBJECTS
September-November
Opening at the Audrain Concours, Newport  October 2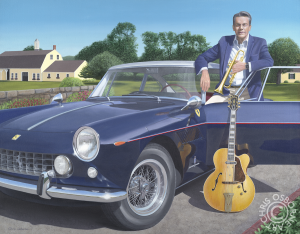 The Reading Room Art Gallery located in South County, Rhode Island was established in July, 2021. This exquisite space inside of a New England barn was built by its previous owners. They were experts in 19th century American antiques. With its post and beam interior, the exposed natural wood and cement floors provide an excellent background for contemporary painting, sculpture, and prints.
Reading Room Gallery uses the American Art Dealers Association's Codes & Practices guidelines without its express permission. We find their standards in keeping of our own.