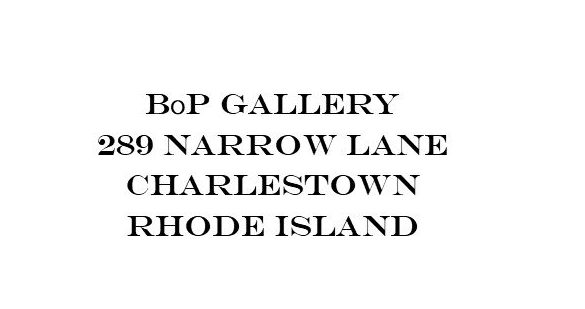 The Brooks' Five: BROOKS, ECKL, RANDALL, RODRIGUEZ, WESTERMEIER, VECCHIO
August 7, 2021. New York City is an important part of the art world and international artists drive its cultural scene.  This selected group of artists on view at BoP Gallery from August 7 through October 15 showcase New York individuals joined for decades by the desire to create drawings, paintings, sculpture, etchings, photographs and illustrations.
Brooks' Five harnesses a common strategy used in experimental fine art. They work serially and repetitively over a period of time, combining materials and using both traditional and up-to-the-minute techniques from their chosen disciplines. Often their processes become apparent. In this exhibit, the viewer can witness them evolve.
By traveling in a group to Rhode Island, Brooks' Five speaks to the heart of the larger art world. Their ongoing friendships and artwork demonstrate a unique and enduring collaboration that also sparks the fire of competition.
On view through October 15.
A catalogue has been printed for the occasion of this exhibition and is available for sale, $25.
JEROME TAYLOR OLSON, "Magical Creatures," Sculpture Garden through October 15
Jerome, born in Wakefield, Rhode Island, has been working in oak woods all his life. These humorful and wonderfully shaped creatures are for sale between $600-1200. Clients may also commission his work.
Sophie Scholl and the White Rose German Resistance
May, 2021. BoP Gallery presented its inaugural exhibit in celebration of Sophie Scholl's 100 Birthday. On view through May 30 and with permission from the White Rose Foundation at the University of Munich, visitors studied nine photographs of the brave students who resisted the Third Reich in 1942-43. For more information, click here.
On view from June 5 - 30, 2021, these whimsical and gorgeous juxtapositions of Indian wood block patterns with symbols from the Atlantic shore were printed on 20 x 30 hand rolled Loki paper. Framed with reclaimed grey wood from Oklahoma barns that looked a lot like drift wood, BoP Gallery's "Raj by the Sea" show sold out. We look forward to showing Elizabeth Eckel's new work next year.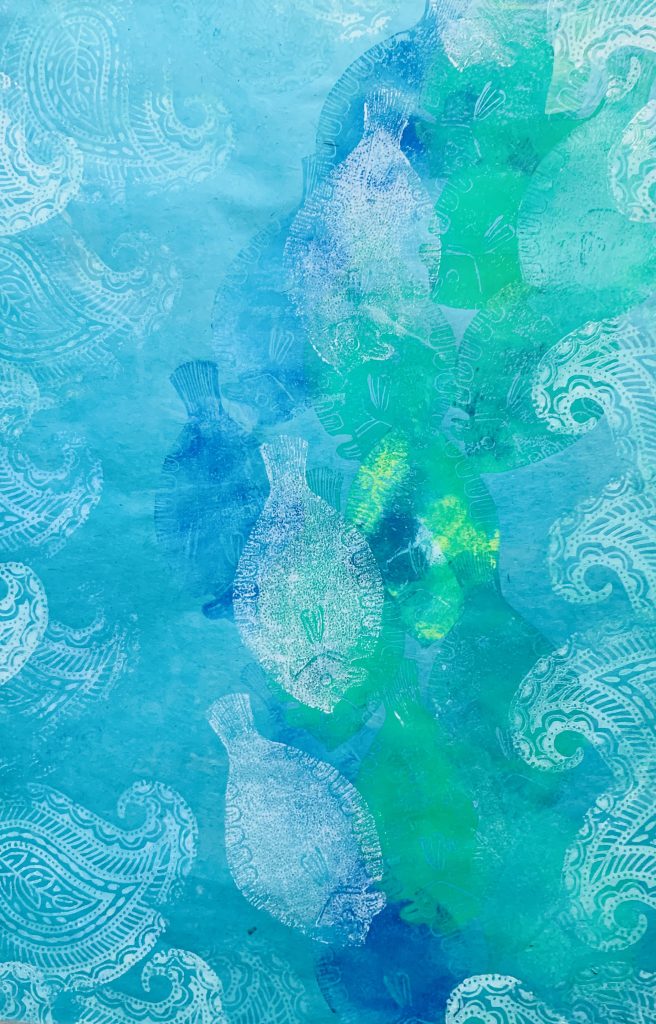 Elizabeth Eckel, a Westerly native, was educated at Pine Point School in Stonington, CT. She received her Bachelors of Art in Art History at Boston University and Masters in International Education from George Mason in Washington, D.C.. After serving in West Africa in the Peace Corps, Elizabeth lived and worked in African countries and India as a teacher and administrator. During one of her travel stays, Elizabeth discovered the ancient wood block printing traditions in the desert climate of Rajasthan, India.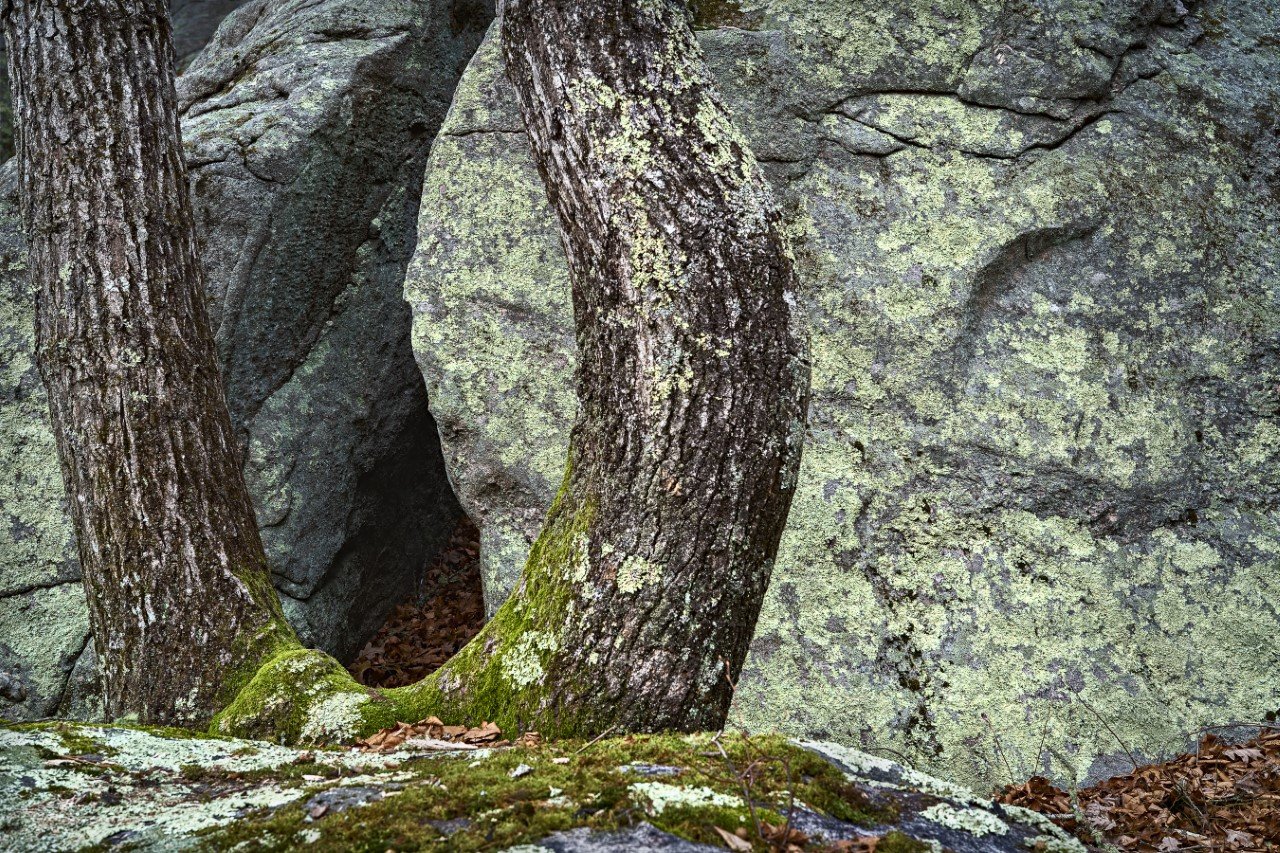 Bill Morse and Joe Vericker: Artist and Professional Photographers
ARTIST STATEMENT: BILL MORSE
Eruptions and Patterns
Over the last 20 years, the moraines of Southern New England have changed as mosses and lichens take advantage of the increased rainfall as a result of climate change. At the same time, many hardwoods, like white birch and ash, are disappearing, retreating north as they are replaced by other species.
We have evolved to recognize and appreciate the patterns of the natural world, and to rearrange them in abstract re-constructions. These closely-observed landscapes manifest both the chaos and the miraculous success of natural selection. In turn, death and erosion help to reveal the internal structures. For me, the patterns and abstractions in growth and decay are beautiful, irresistible and thrilling. I approach these scenes with a sense of awe at the struggle to survive and flourish, as well as an intense wonder at the perpetual unfolding of the world.
WESTERLY SUN ARTICLE ON JOE VERICKER'S PHOTOGRAPH AT BoP GALLERY