BoP, LLC adheres to all state guidelines concerning Covid-19 and works to assure the safety and health of its customers.
July 24 @ 6:00 pm - 7:30 pm, 2020
100 Things to Do in Rhode Island Before You Die
"I've lived in Rhode Island for 10 years and this was such a cool way to get a new perspective and fine more things to do."
Author: Robert Curley
Publisher: Reedy Press, Missouri, 2019
The things you never knew you could do here disprove that Rhode Island is the smallest state in the Union.
Del's Lemonade and Quonnie Sirens – the best oysters ever – will accompany a pleasant summer's evening with author Robert Gurley as we explore options for adventure in our backyard.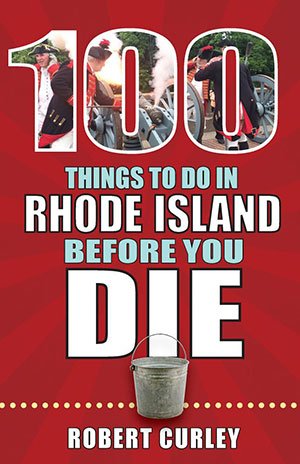 Stay Updated on New Events at Books On The Pond