BoP, LLC adheres to all state guidelines concerning Covid-19 and works to assure the safety and health of its customers.
August 22 @ 6:00 pm - 8:00 pm, 2020
"This is a book you immediately want to share the moment you finish it..."
Author: Rene Georg Vasicek,
Publisher: J. New Books, 2020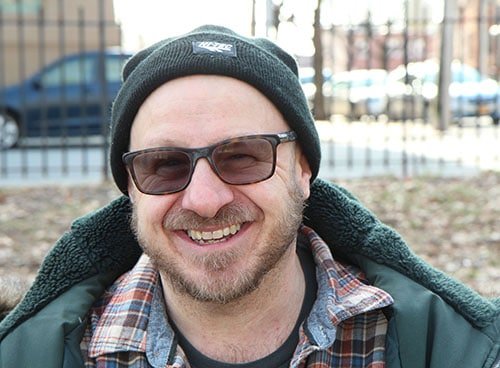 Son of Czech defectors, Rene was born in Austria in 1969. He grew up on Long Island and has lived in New York City since 1995. Vasicek earned a Master of Fine Arts at Sarah Lawrence College and won a National Endowment of the Arts fellowship. His writing has appeared in Barrelhouse, Bellevue Literary Revue, Gargoyle, Post Road and elsewhere. The Defectors, his first novel, will make you laugh outloud. This absurdist tale is about "perfect solitude," as its characters attempt to "defect" from reality. A secret policeman in Eighties Communist Prague who becomes obsessed with a fiercely independent female detective; an adjunct Professor in Russian emigre Brooklyn who quits his job to build a Golem made of stainless steel.
It is a quirky and funny book; something we need right now.
Excerpted from review appearing in Radio Prague International (5/2/20):
The Defectors begins in the voice of an unlikely narrator: an articulate, rather philosophical Prague agent of the dreaded Communist-era secret police (StB) named Zigmund Hrbaty. He is obsessed with a political dissident and banned writer named Vera Musilova, whom he was tasked to keep under surveillance, but became his mistress and collaborator.
Zigmund writes in a report to the StB sometime after receiving a postcard from New York City from Vera, who defected on 6 March 1986:
'The surveillance of political dissident and writer Vera Musilova (Operation Cigarette, 1974-present) has occupied me for the last twelve years. Her detective novel Smoker Drinker Thinker is strangely popular in the West.
'A signatory of Charter 77, Vera Musilova is an officially prohibited writer in Czechoslovakia. Nevertheless, it is easier to get a samizdat edition of Smoker Drinker Thinker from a hashish-eating hooligan in the underground than it is to get a roll of toilet paper at the grocery store. I have read the novel thirteen times.'
'As you might expect, there are a number of similarities between the author and her protagonist, Detective Dasha Popelnikova. They are both divorced and in their late thirties. They both smoke Sparta cigarettes. They both drink Frankovka red wine. And so forth.
'There are the predictable differences too: Vera is a blonde; Dasha is a brunette. Vera reads Husserl; Dasha is a disciple of Heidegger. Vera prefers to be on top; Dasha likes it from behind. Here we must be careful. Detective Dasha Popelnikova is not an alter-ego of Vera Musilova. The truth is more elusive. She is what German philosophers might call Die Unselbst, 'the Unself'."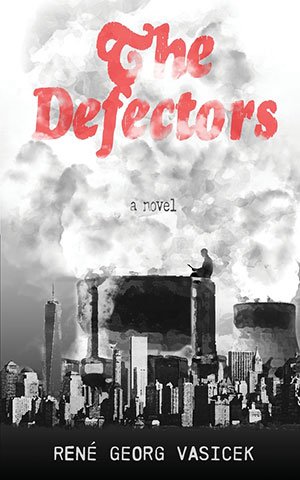 Stay Updated on New Events at Books On The Pond