BoP, LLC adheres to all state guidelines concerning Covid-19 and works to assure the safety and health of its customers.
July 2 @ 6:00 pm - 7:30 pm, 2020
NEW ENGLAND CITIZEN SOLDIERS
"Really uncovers the untold stories of ordinary citizens uniting for one cause - freedom!"
Author: Robert Geake
Publisher: History Press/Acadia Publishing 2019
How did mariners help the cause of freedom against the British?
Celebrate our country's history with Geake, a well known Rhode Island historian. He sheds light on those who helped the Colonial Army navigate New England waterways. Could we have won the war without local seamen?
Includes Wine & Cheese
Tickets are not available as this event has passed.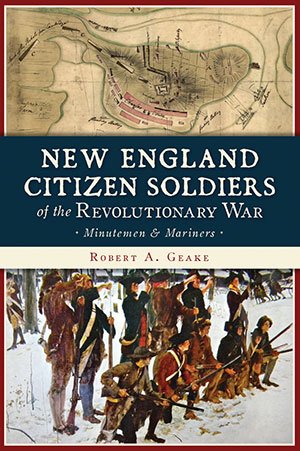 Stay Updated on New Events at Books On The Pond