Poems come out of wonder, not out of knowing." – Lucille Clifton

Finding one 's voice is the essential task for any artist. Through specific writing exercises, we will explore pathways into writing poetry and different ways to tap into your natural and unique voice.
THIS CLASS HAS BEEN POSTPONED UNTIL FURTHER NOTICE.
This is a generative workshop that concentrates on process over product, beginning with the blank page and resulting in your most authentic writing. Through short writing prompts, discover how your life, obsessions, and subject matter can emerge from the personal to authentic, unique, and universal. We will also be reading from a selection of poets who have written about voice (list forthcoming).
Alison will also discuss the process of compiling her poems into chapbooks, and how she was first recognized by venerated poetry editors and publishers. This workshop is recommended for poets who have been committed to their craft and are serious about their work process.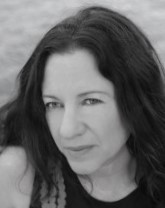 Alison Woods
earned a Master of Fine Arts degree in Poetry from Columbia University. Her book
Bless This Home
, was published by Finishing Line Press (2020), and her chapbook, 
Dark Forest
, won the New Women's Voices Annual Competition. ​
​She has studied with Allen Ginsberg, Robert Olen Butler, Lucie Brock-Broido, Lucille Clifton, Alfred Corn, Daniel Halpren, Richard Howard, and Alice Quinn.  Her poems have been published in Paris Review and other literary journals.   She has collaborated with songwriter Steve Addabbo on his album, Out Of Nothing and Marion LoGuidice on God's House. Finishing Line Press recently published Alison Woods' second chapbook, Bless This Home which she worked on at BoP's studio.  ​Alison has twice been nominated for a Pushcart Prize and was a finalist in the Lyric Recovery Festival at Carnegie Hall in New York City.  She currently lives in Dobbs Ferry, New York.
SATURDAY, OCTOBER 23
4-6 PM
Purchase Tickets
Please put in your number of attendees

Stay Updated on New Events at Books On The Pond