BoP, LLC adheres to all state guidelines concerning Covid-19 and works to assure the safety and health of its customers.
August 6 @ 6:00 pm - 7:30 pm, 2020
Untold Stories of World War II Rhode Island RE SCHEDULED TO 8/6
"I had no idea our small state had such a major impact on World War II"
Author: Christian McBurney
Publisher: History Press/Acadia Publishing, 2019
$7 Wine & Cheese
To honor the 75th anniversary of the end of World War II, read about Rhode Island's extraordinary contribution to the war effort: John F. Kennedy's training as a PT boat commander at Melville; George H.W. Bush's training as a pilot at Charlestown; radar used on night-flying aircraft developed at Jamestown and tested by elite pilots at Charlestown; at Davisville, Seabees developed a pontoon aircraft landing field tested on Narragansett Bay; and Scituate was home to the nation's most successful spy listening station. Read that and much more at Christian McBurney, Norman Desmarais and Varoujan Karentz,Untold Stories from World War II Rhode Island (History Press, 2019).
McBurney is a partner at Arent Fox in Washington, D.C. He is also an historian and writer.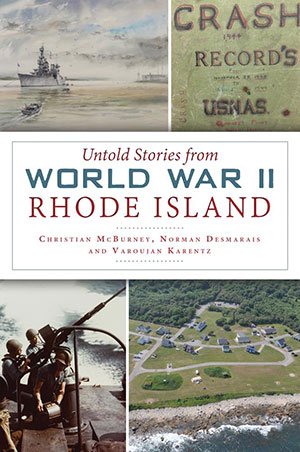 Stay Updated on New Events at Books On The Pond