Elizabeth Eckel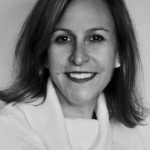 About Elizabeth Eckel, b. 1976
Elizabeth is a Westerly native who landed back in Rhode Island when Covid struck. She has lived and worked around the world as a teacher, having achieved her Masters in International Education from the George Mason University in Fairfax, VA. Her travels included Rajasthan, India where she discovered wood blocks and developed a passion for the printing art form.
Raj by the Sea is a fusion of the Eastern tradition of the decorative arts combined with the splendor of the Atlantic Ocean and its effect on people's cultural life ways. Self-taught, Elizabeth works in a variety of media and is currently also completing a series of found objects on mirrors that reveal our current isolative struggles. She was educated at Pine Point School in Stonington, CT and received her Bachelors of Art in Art History at Boston University.
About Indian Block Printing in Coastal Rhode Island
Elizabeth works at BoP Artist Studio (Winter 2020-Spring 2021) where she finds a comfortable space to express her unique  instincts focus peace and quiet. The BoP Artist Studio fosters a community of creators with like minds and talent whereby its members assist each other with feedback, support, reflection and laughter.
TRIPTYCH
15 1/2 x 21 1/2 inches
Printed on Lami Li Lokta handmade, acid free paper from Nepal.
Prints I, II, and III tell a story about the modern practice of dating through an ancient art form, wood block printing from Jaipur.  We begin with "Poseidon.com," we observe our fish floundering while the sea rages around them. In today's modern Western world many of us resort to attempts at Internet dating, whereas arranged marriages, from where our "sea patterns" originate, have been the norm.
Number Two reveals a school of flounder forming as they work toward a "Fourth Date." Finally, Print III, "Elbow Beach," gives us two fish basking in a peaceful lagoon on a high summer's day.
This triptych was created for the South County Art Association's annual juried show, postponed to October, 2021.