1000 titles with new books arriving daily*

Outdoor Patio and Indoor Reading Room

Some used books

Toys & Games

Gifts

Cards

Maps

Coffee and Tea by Donation

Events include readings and classes
1000 titles with new books arriving daily*

Outdoor Patio and Indoor Reading Room

Some used books

Toys & Games

Gifts

Cards

Maps

Coffee and Tea by Donation

Events include readings and classes
Search here for your next great read
WHY OWN A BOOKSTORE?
A bird doesn't sing because it has an answer, it sings because it has a song.
- Maya Angelou
As I found out through our customers, childhood summers spent in Quonnie on East Beach or elsewhere in South County, Rhode Island, have a tendency to remain in one's DNA. When Providence provided friendship with folks who still enjoyed living in 02813, I re found the place in both my soul and country where I had once been inexpressibly happy.
Who says you cannot go home again? (Thomas Wolfe, (American writer, 1900-1938). On Memorial Day weekend we took a bike ride over to the supremely secluded Green Hill Tennis Courts and saw the "For Rent" sign on Rickel Plaza. Without knowing much about anything retail (but something about books and the publishing industry), within 24 hours we signed a year's lease at Matunuck Schoolhouse Road.
I figured the rest would fall into place.
The Buying & Selling of Books
But who opens a retail store in a place where most people tell you you won't have a chance past September? Or even worse, when the business news reports the amazonian monopoly upending how people shop all across the world? As part of the lucky generation, however, who grew up learning equally on print and electronic media (or live vs. online), I am making the assumption that our consumer culture and free society is not just about buying and selling. It is also about the experience of such. An experience involving all five senses will always be superior to screen time. No matter how advanced or convenient artificial intelligence becomes.
I had immediately signed up for a Book Selling Course provided through the American Booksellers Association. It is great being a member of the ABA. I had learned about this splendid organization through my avocation as a writer and student of World War II German history.
Obviously it wouldn't be enough to just love books in order to become a successful part of a community.
But it quickly became evident that hand selling and pricing books is like the Wild West. Then - another disruption. Barnes & Noble was purchased by Elliot Advisors (UK) in June. They had been successful transforming the English bookstore chain, Waterstones. I started to wonder if they would offer Books on the Pond competitive prices and terms - ones that I could pass along to our customers. They did. Sure enough, James Daunt - Elliot Advisors' CEO - wanted to make their new acquisition a wholesaler to indie bookstores. Daunt's new business model would make it easier for me to pass on savings to my customers.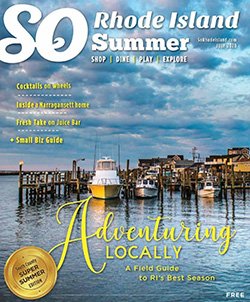 RHODY GEM
What makes it a Rhody Gem?
In each building, find book collections in all genres, along with artisan wares and educational games, all curated with care by owner Alexandra Lehmann who keeps both her adult and children readers in mind.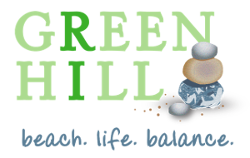 INDEPENDENT BOOKSTORES RETURN
If you like the experience of holding a book in your hands, smelling its pages, and enjoy discovering and purchasing a book based on the recommendations of well informed and insightful bookstore staff, you'll be happy to learn...


Books on the Pond Opens in Charlestown, R.I.
"I love it when strangers start talking to each other about books," said Alexandra Lehmann, owner of Books on the Pond in Charlestown, R.I. "In the world of social media, it seems so important that that happens."